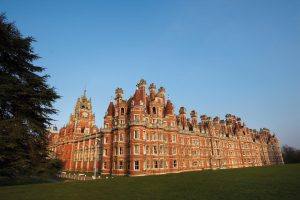 The 2020 Officials Seminar will take place at the Royal Holloway College in Egham, Surrey from 3rd to 5th April' This is the 25th Seminar and it is 20 years since it was last hosted in the UK.
The Seminar is open to all Waterski and Disabled Waterski officials including those with National qualifications.
There will not be a separate British Seminar this year and so all Officials are encouraged to attend.
For those with limited time there is an option to attend on the Saturday only when there will be a morning session for all delegates where subjects such as End Course monitoring and the new IWWF Event Management System will be discussed as well as some reflections on this years rule changes. The afternoon will be breakout groups with trick writing practice and discussion, Disabled Judging workshop, Tech Room, Drivers Forum etc.
To get full information please visit the E&A Waterski Council website on the following link E&A Officials Seminar 2020
You can also download the Bulletin on this link. E&A Officials Seminar – Bulletin 1
This is a great opportunity to meet and socialise with Officials involved in our sport from all over Europe.